About Us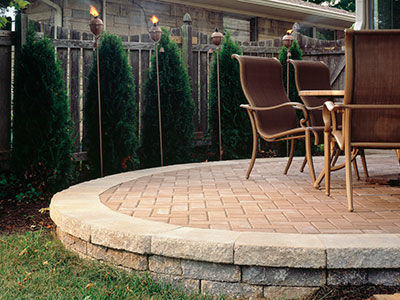 We at Thorpe Landscape Inc. have been at the fore of the landscaping industry in the Northern Virginia Area for decades. Since 1990, we have worked ceaselessly to create a company that would be able to cater to the specific hardscaping needs of HOA commercial and residential clients across the region.
Our commitment to quality, use of high-grade materials, and focus on superior workmanship has made us a much sought-after company in this sector. Over the years, we have invested in the best-grade commercial equipment and tools needed for hardscaping and landscape care.
You will also find that our outstanding services come at incredibly competitive pricing. We aim to provide our clients with value; every aspect of our landscaping business is designed with this goal in view. Our company handles various projects, including retaining wall design and construction, paver installations, drainage solutions, mulch installation, and spring and fall cleanups, and more.
What sets us apart from many other operators in this industry is that we handle residential, HOA, and commercial projects with the same levels of expertise and skill. No job is too big or small, and our team works systematically to ensure you are 100% satisfied with our services.
When you hire us, you are sure to have amazing, sustainable, as well as long-lasting outdoor spaces that will add value to your property. We are here to help you with a range of hardscaping and landscaping tasks and look forward to working with you on your next project.