Landscape & Hardscape Services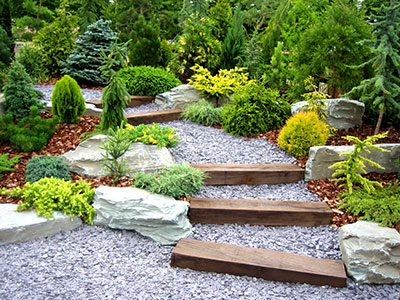 We at Thorpe Landscape Inc. are a front-running company in the landscaping industry. For over 30 years, we have worked consistently to provide commercial, residential, and HOA clients in the Northern Virginia Area with the best lawn care, landscape cleanup, patio paver repair, and other services at the most cost-effective pricing.

We offer tailored and personalized solutions that meet client needs, and you get high quality, resilient outdoor spaces, and outstanding customer service too. The range of services we offer include:


Complete Property Management
We offer a wide range of property management services to our clients throughout Northern Virginia. These services include bed edging, flower bed maintenance, aeration, overseeding, bush and shrub pruning, and so much more. We will assess the needs of your property and come up with a custom management plan that will have your property looking its best all year round without you having to lift a finger. It is our job to take care of all the maintenance needs of your property so that you don't have too. We have all the experience, knowledge, and equipment necessary to get the job done correctly and efficiently! Read More About Complete Property Management >>


Seasonal Mulching
Seasonal mulching is part of the all-year-round care solutions for your garden and landscaping. We will evaluate your garden and landscape to recommend the right type of mulch. Our seasonal services involve mulch application during spring or early summer and fall or early winter. Our mulching services are focused on giving you a beautiful, healthy, and colorful landscape. Our seasonal mulching services help enhance your property's curb appeal, improve the soil quality, insulate the soil against temperature changes, control weed, and conserve moisture. We supply all types of mulches based on your planting beds' and trees' unique requirements. Read More About Seasonal Mulching >>


Seasonal Shrub Trimming
Our seasonal shrub trimming services give a beautiful and neat look to your landscape and allow your shrubs and plants to grow healthier. Our experienced and certified crew specializes in trimming all types of shrubs, plants, and ornamentals. Some of the common plants we cover as part of our seasonal services include crape myrtles, rose bushes, yucca plants, and groundcover. Our services prevent overgrown shrubbery, thus facilitating the plants to get proper sunlight and nutrients. Your plants will flower better, thus improving your landscape's beauty. Our knowledge of the growth season of different plants allows us to provide seasonal trimming services based on the plant species growing on your property. Read More About Seasonal Shrub Trimming >>


Landscape Installation
We can design and install a customized landscape specific to your needs and preferences. Along with beauty and practical aspects, we also focus on bringing tranquility to our clients' outdoor space. If you have an idea for your landscape, we can transform it into reality. Whether you want to have a new landscape installed or implement more cost-effective ideas, we can create a custom design before implementing it. Our services include bed preparation, shrubs plantings, annuals, and perennials plantings, and even installation of trees. Our experts will inspect the soil and prepare the area before starting the process, ensuring optimal results. Read More About Landscape Installation >>


Lawn Mowing Service
The beauty and health of your lawn spaces depend on how well they have been maintained. In addition to regular fertilization, watering, and pest control applications, you need to make sure that your lawns are mowed with regularity. This job needs to be done without fail at specific intervals to ensure that the grass stays looking great and in good condition. Mowing lawns every fortnight helps to maintain their health and encourages new growth as well. Well-manicured lawn areas improve the curb appeal of your property and its value. We provide customized lawn mowing plans that fit into your budget perfectly. Read More About Lawn Mowing Service >>


Drainage Solutions
Aside from the softscaping and hardscaping elements on your property, it is also necessary to focus on having the right kind of drainage installations. The drainage systems on your property have a very crucial role to play in sustainability and health. We have expertise in this industry and offer custom drainage solutions. Not only can we install French drains and channel drains on residential properties but can also plan and install large-scale drainage network systems on commercial and HOA landscapes. We plan your drainage system so that all the water runoff from your landscape is directed to the outer main drains. Read More About Drainage Solutions >>


River Stone Installation
The right choice of river stones or river rocks can help enhance the beauty and functional aspects of your landscape. We have the experience and knowledge in pairing the right river stone with your landscape's aesthetics. Our crew will inspect your landscape and learn about your unique needs before installing the perfect river stones. We install different types of river stones including light-colored pebbles, lava rocks, and gravel to name a few. We will work with you to help make the right choice based on your ideas, goals, and current landscape theme and elements. From making your landscape more beautiful to helping retain soil moisture to preventing erosion, the right options can offer many benefits. Read More About River Stone Installation >>


Patios - Seating Walls – Walkways
We design and build traditional, modern, and contemporary styled patios, walkways, and seating walls. The features can be designed to define your outdoors, create entertainment space, or add a unique personality to the space. We can design patios that can create an illusion of more space in a smaller backyard or transform a muddy path into a more beautiful and pleasing walkway. We create different types of patios based on your lifestyle preferences and existing landscape theme. We work with all types of paver patios and stone seating walls. As a full-service landscaping company, we can bring a level and kind of experience and expertise to your project that is hard to find elsewhere. Read More About Patios - Seating Walls – Walkways >>


Masonry Repairs - Polymeric Sand
Timely and proper masonry repairs can add many more years or even decades to your masonry features' life. We have experienced and certified masons who can work with all types of materials including brick, stone, and concrete. Besides, we also install polymeric sand and provide re-sanding services. Our services include brick and mortar repairs, concrete repairs, masonry step repairs, concrete re-surfacing, and patio repairs. Our polymeric sand installation services help improve your pavers' interlocks, prevent weed and moss, improve joint stabilization, and create a longer-lasting finish. Our services not only give a more beautiful look to your pavers, but they also increase their strength and durability. Read More About Masonry Repairs - Polymeric Sand >>


Bulk Mulch Delivery Service
From enhancing your landscape to meeting the unique requirements of your construction site, our bulk mulch delivery services address different types of needs. We offer all types of mulch and mulching materials including cedar, dark brown, red-dyed, pine bark, shredded, and inorganic mulches. Besides, we can offer different mulches in different configurations, such as pine bark mulch in large and small nuggets. Our bulk mulch delivery services can be used to add nutrients to the soil, suppress weed growth, retain soil moisture, prevent soil compact, and increase your landscape's beauty. The right type of mulch can also insulate soil and maintain root temperatures. Read More About Bulk Mulch Delivery Service >>

Our company handles jobs of all shapes and sizes and always makes sure that you get customized services. With us, you are sure to get uncompromising quality at competitive costs. We are committed to excellence, so you get landscaped spaces that look great and last long.

For any more information about our various services, please call us at 703-926-6320. Our team is here to provide you with all the information that you need. Feel free to contact Thorpe Landscape Inc. for a free consultation, estimate ad even references. You can also request a free estimate through the form on this page and one of our expert team members will call you within a short time.